TITLE SPONSOR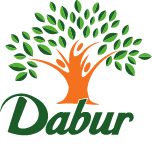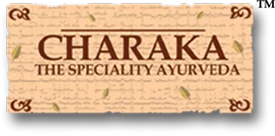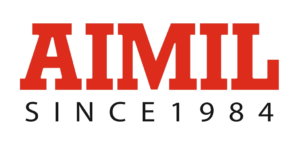 Global Ayush, Health, Wellness, Food, Beauty & Tourism
Expo (Free Entry) & Conference (Register Now)
Timings: 9:00AM to 8:00PM
CALL FOR PAPERS / POSTERS​
Call for Papers / Posters from Students / Scholars / Researchers / Scientists / Faculty /Administrators
of
Ayush systems / Health / Mind / Nutrition & Dietetics / Environment / Beauty &
Wellness / Tourism & Wellness / Pharma & Wellness / Physiotherapy &
Pain management etc., on following areas / sub-areas : –
Ayurveda / Yoga / Naturopathy / Unani / Siddha / Sowarigpa / Homoeopathy
Education Research and Practice
Products Practices Practitioners & Policies
Indian Knowledge Systems
Holistic & Integrative health
Preservation and Promotion of Health & Wellbeing
Yoga / Naturopathy – Physiology & therapeutic benefits
Wellness & Spiritual Tourism – Quality of Life, Practices & Policies
Lifestyle diseases / Non communicable diseases such as Cancer, Diabetes etc.,
Single Case studies / Case series
Medicinal plants & Spices – Propagation, Products, Practices, Policies
Phytochemistry, Phytopharmacology & Phytotherapy
Hemp & Vijaya
Food, Diet and Nutrition
Millets, Nutricereals & different recipes
Organic foods
Ayurved Aahar products & Nutraceuticals
Ayurveda & veterinary products and practices
Agriculture and veterinary practices
Traditional & Folklore medicine
Flower medicine, Essential oils and Aromatherapy 
Sports medicine & Alternate healthcare practices
Aging & healthcare products and practices
Cosmoceuticals, Beauty products, practices, practitioners, and policies
Mental Wellness, Psychology & Psychiatry
Nursing care, Palliative care & Hospice care
Panchagavya products & practices
Marma chikitsa, Viddha chikitsa, Agni karma
Public health, Environmental health & Sustainable development
Pain management practices
Health Technology & advances in digital tools
Biomedical engineering applications
Alternative healthcare practices Meditation / Acupressure / Reiki / Pranic healing etc.,
Allied healthcare Practices such as Physiotherapy / Speech therapy / Occupational therapy etc.,
Daiva vyapashraya chikitsa / Mantra chikitsa / Spiritual healing
Sleep Health
Registration is mandatory for the acceptance of Abstracts.
Selected abstracts will be published in Web of Science indexed e-journal (IJAM) & other related e-journals (IJAPR / Ayushdhara)
The word "Swasthya" is a Sanskrit term consists 'swa', my own self and 'stha', to be situated in, in toto, means 'health and wellbeing'. Five orange leaves of Swasthya logo represent five fundamental elements (pancha mahabhuta) responsible for creation of the Universe including human beings. Raised praying hands of Purusha symbolize union of body, mind & soul (or) ida and pingala with pancha mahabhuta (nature). Rising Sun above the Purusha expresses the source of energy and inspiration. The two green leaves (depicting the sitting posture) reminds that our lifestyle should be environment friendly. The outer green half circle emulates peace and prosperity with nature which in turn nurtures us.
Overall Swasthya logo represents our journey from "Being Well to Well Being"i.e., Personal health to Planet Health.
MAJOR VISION OF SWASTHYA​
To Bring All The Wellness products, practices, practitioners, and wellness seeking public On A Common Platform.
To provide a mega platform for the Ayush and Wellness industry, so that a larger diversified user clientele base gets exposure to the different available Wellness products, practices, and practitioners.
To create an opportunity for different stakeholders of Wellness for knowing each other.
To Create Knowledge and Awareness In Public About Various available Healthcare and Healing Modalities.
Copyright © 2023 Swasthya Ayush & Wellness Expo. All rights reserved.