ADVISORY BOARD / COMMITTEE
INTERNATIONAL ADVISORY BOARD​
Vaidya Manohar Palakurthi, Ph.D​
Clinical Professor of Physiology and Health, Ayurvedic Physician, Institute for Natural Medicine & Prevention Maharishi International University, USA
Prof. Vaidya. Dr. Shekhar V. Annambhotla
BAMS, MD-Ayurved, LMT, RAD, AD, RDAM, ERYT, BCIM, CPH, CRH, President, Association of Ayurvedic Professionals of North America (AAPNA), USA
Dr. Jayarajan Kodikannath
President National Ayurvedic Medical Association (NAMA), USA
Dr Venkat N. Joshi
BAMS, MD (Ayurveda), PhD-Ayurveda, London, UK
Dr. Balram Singh
Chairman, Boston Centre of Excellence for Health and Human Development, USA.
Dr. Geetha Gopalakrishna
Technical Officer, Traditional, Complementary, and Integrative Medicine (TCIM) Unit, WHO, Geneva, Switzerland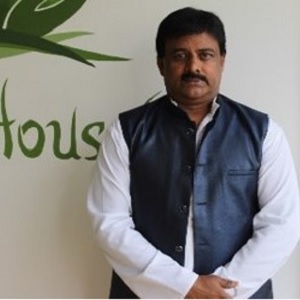 Dr. Suresh Swarnapuri
President, Association Europe Ayurveda Academy, UK
Smajo Safić Gupta, Vaidya
(Ayurvedic Healer / Doctor) Institute of Ayurveda, Ayur Ashram (founder and leadership)
Dr. Pratibha Shah
BAMS, MD (Ayurveda), MPH, President - Global council for Ayurveda Reasearch USA
Master Kamal (Suresh Kamal Srinivas)
Ph.D. in Naturopathy and Yoga Management, Guinness World Record Holder, USA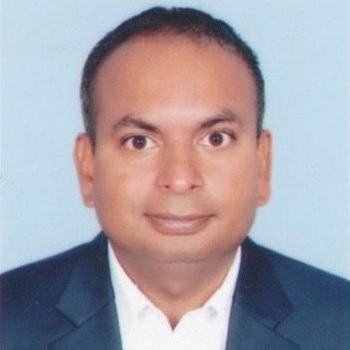 Dr. Ram Adhar Yadav
Executive Director National ayurveda research and training centre. Ministry of health and population Govt of Nepal Kathmandu
Dr. Suhas Kshirsagar
BAMS, MD (Ayurveda), Director, Ayurvedic Healing Inc. USA
Dr. Gordana Markovic
MD, PhD, Belgrade, Serbia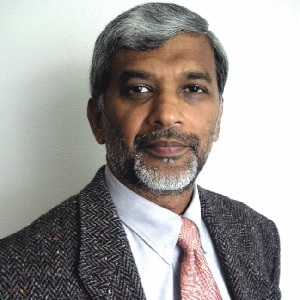 Prof. Madan Thangavelu
Genome Biologist. Medical Research Council Laboratory of Molecular Biology, Cambridge. Research Director, European Ayurveda Association ( Cambridge/UK)
Anupama Kizhakkeveettil
Director Ayurvedic Medicine Department, Southern California University of Health Sciences, CA, USA.
Prof. M. Shahabuddin K. Choudhuri
Professor of Pharmacy Jahangirnagar University Savar, Dhaka-1342, Bangladesh. & United States Pharmacopeial Convention (USP) Herbal Medicines Compendium South Asia Expert Panel Member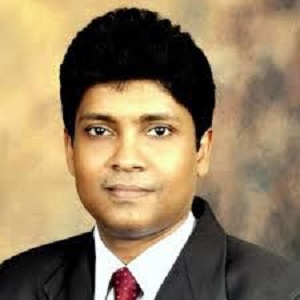 Prof. Pathirage Kamal Perera
Dean Faculty of Indigenous Medicine University of Colombo Sri Lanka and Vice President Ayurveda Medical Council, Sri Lanka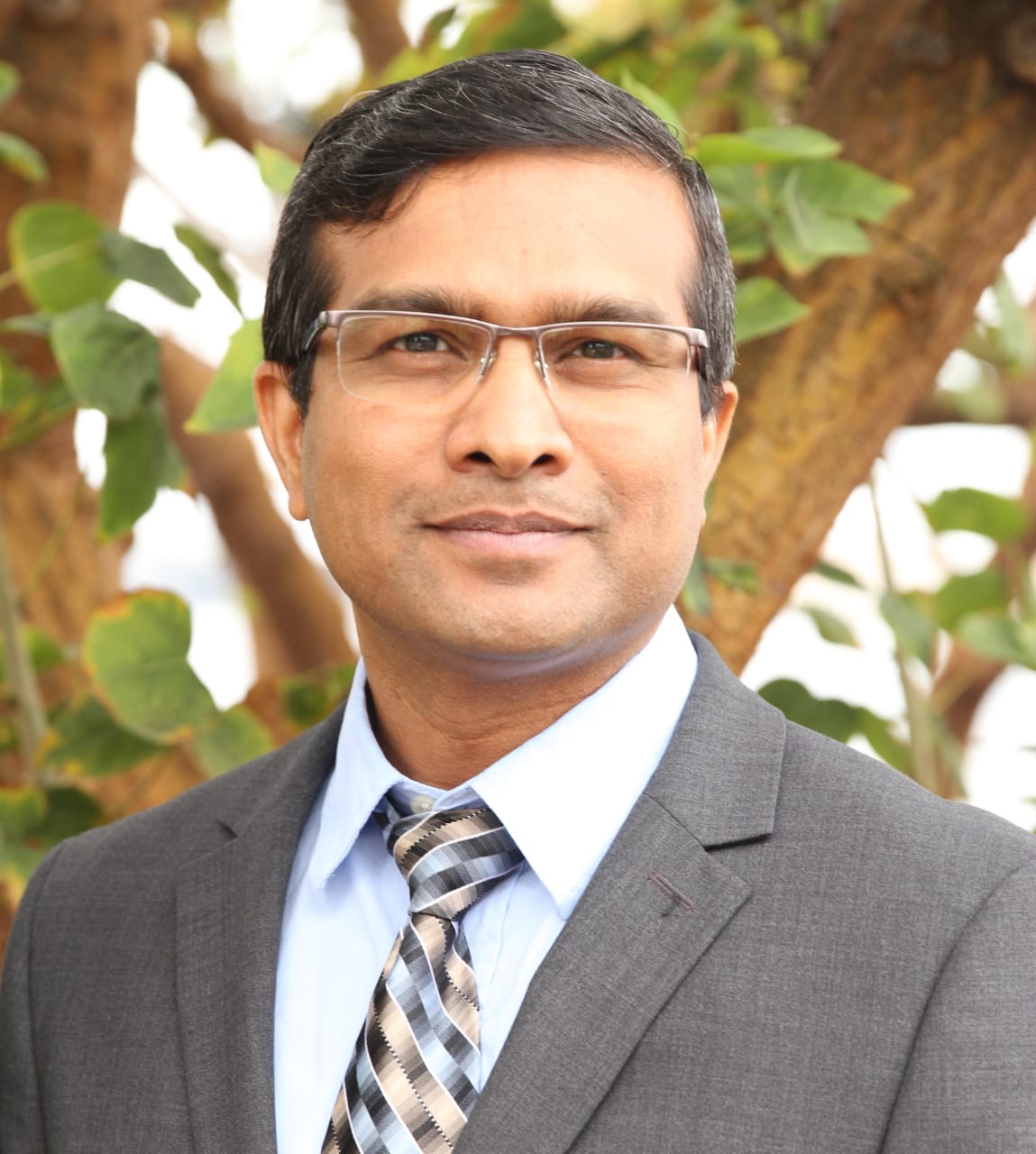 Jayagopal Parla
Director, Athreya Ayurvedic Integrative Health Center, Long Beach, California Vice President, Athreya Herbs, Duarte, California  Clinician and Faculty, Southern California University of Health Sciences, Whittier, California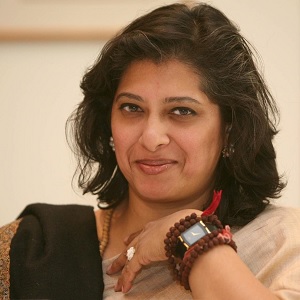 Dr. Bhaswati Bhattacharya
MPH, MD (Medicine), PhD (Ayurveda); Chief Science and Research Officer, Veda Farms; Clinical Assistant Professor of Medicine, Weill Cornell Medical College; Fulbright Scholar, USA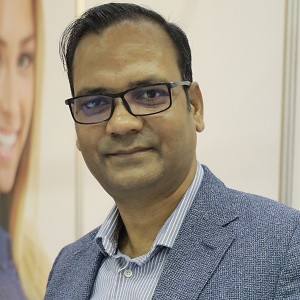 Laxman Singh
CEO & Managing Director of Brand Tilt Founder of Atri Ayur, UAE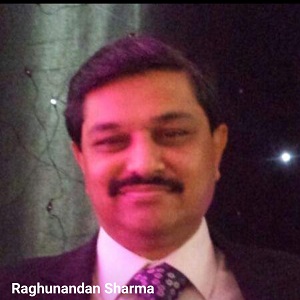 Dr. Vivek Shanbhag
Dean, School of Ayurveda & Natural Medicine, University of Silicon Andhra Medical Director, Natural Medicine & Ayurveda Clinic & Academy, San Jose, California.
Dr Jorge Luis Berra MD
Director Fundación de Salud Ayurveda Prema Collaborative Centre Institute Training and Research in Ayurveda (ITRA) - India MoU Rashtriya Ayurveda Vidyapeeth - India MoU Ayurveda Chair Seat in Argentina – Ministry of AYUSH – Government of India Collaborative Centre Gujarat Ayurved University - India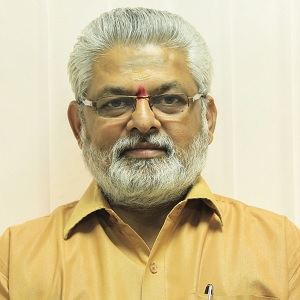 Prof. Dr. G. G. Gangadharan
Director, Ramaiah Indic Specialty Ayurveda – Restoration Hospital, (RISA), Bengaluru, India
Prof. Dr. SN Gupta
Vice Chancellor Maganbhai Adenwala Mahagujarat University, Gujarat
Prof. Dr. Ahalya Sharma
Vice Chancellor Karnataka Samskrita University, Bangalore, Karnataka.
Dr. Vaidya Balendu Prakash
An acclaimed Ayurvedic Physician Recipient of Padma Shri award, Dehradun
Prof. PK Prajapati
Vice Chancellor DSR Rajasthan Ayurved University Jodhpur Rajasthan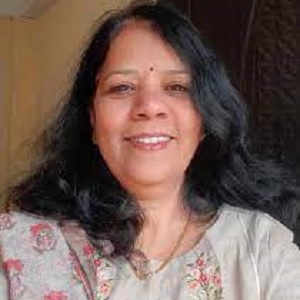 Dr. Neeta Mahesekar Ph. D
Director North Eastern Institute of Ayurveda & Homoeopathy (NEIAH), Shillong, Meghalaya. Ministry of AYUSH, Government of India.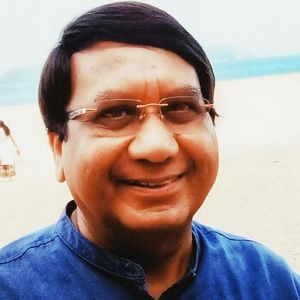 Prof. Dr. Abhimanyu Kumar
Former Vice Chancellor, Uttarakhand Ayurved University. Dehradun & DSR Rajasthan Ayurved University, Jodhpur & Former Director All India Institute of Ayurveda, New Delhi
Dr. Narayan Jadhav
Member of Board of Ethics and Registration, National Commission for Indian System of Medicine (NCISM), Ministry of AYUSH, Govt of India, New Delhi.
Prof Ganti S. Murthy
National Co-ordinator IKS-AICTE, IIT Indore, Madhya Pradesh
Prof. Dr. Shriniwas Gujjarwar
Principal & Medical Superintendent, Baba Ketanath Ayurvedic Medical college & Hospital Narnaul, Haryana
Prof. Dr. Suhas Kumar Shetty
MD(Ayu), Ph. D, Principal and Medical Director, KLE Shri BMK Ayurveda Mahavidyalaya, Belagavi, Karnataka
Dr. RaghuRam Ayyagari
Chief Medical Officer (Ay), NFSG, Directorate of AYUSH, Govt of NCT of Delhi
Dr. Pawan Kumar Sharma
Professor & Head, Dept. of Rasashastra and Bhaisajya Kalpana, Faculty of Ayurveda
Dr. A.R.V. Murthy
B.A.M.S. MD (BHU), PhD, Dip Yoga, CCYP, CCS
DIRECTOR & MEDICAL SUPERINTENDENT Hon. Shir. Annasaheb Dange Ayurved Medical College, Post graduate & Research Center, Ashta Maharashtra
Dr. K. H. H. V. S. S. Narasimha Murthy​
B. A. M. S., M. D. (Ayu)., Ph. D., Dip. Yoga., Professor and Head of the Department, Department of KAYACHIKITSA, Faculty of Ayurveda, Institute of Medical Sciences, Banaras Hindu University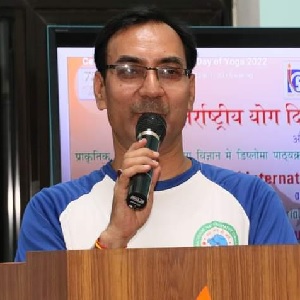 Prof. P K Chauhan
BNYS, Master's in Yoga Consultant (Yoga & Naturopathy) NIOS Education Board (Ministry of Education, Govt. of India)
Prof.Dr.V.V. Prasad
Former Director Rashtriya Ayurveda Vidyapeeth (RAV) Delhi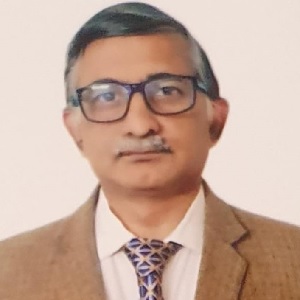 Dr. JLN Sastry
Former CEO National Medicinal Plants board Govt of India
Prof. Dr. Nagabhushanam G
Principal Santhigiri Ayurveda Medical College Palakkad, Kerala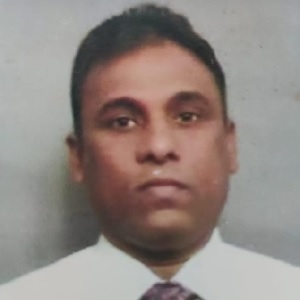 Prof. K. Shankar Rao
M. D , PhD (BHU) Former Pro Vice Chancellor, NIA, Jaipur. Presently Dean , Vijyashree Ayurvedic Medical College, Jabalpur, MP
Dr. Abhay M. Shankaregowda
Dean Ayush Swami Vivekanand Subharti University Meerut UP
(Yoga & Naturopathy)
Dr. Sanjeev Rastogi
Former Director Rashtriya Ayurveda Vidyapeeth New Delhi & Dept of Kayachikitsa State Ayurvedic College & hospital Lucknow UP
Ms. Charu Verma
Chief Scientist CSIR-NIScPR New Delhi
Dr. Partap Chauhan
Director Jiva Ayurveda Faridabad Haryana
Dr. Vinay Mohan
Principal Sri Shivayogeeshwar Rural Ayurvedic Medical College and Hospital INCHAL, Belgaum Dist, Karnataka
Dr. M. Gopi Krishna
Chairman and co-founder Indian Institute of Ayurveda and Rasashastra. Bellary, Karnataka Prof HOD – Dept of RSBK SJGAMC-KOPPAL, Karnataka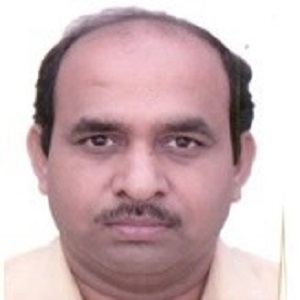 Dr. Durga Prasad
Ethical Marketing, Dabur India
Prof. Dr. Mahesh Vyas
Dean (PhD studies) All India Institute of Ayurveda  New Delhi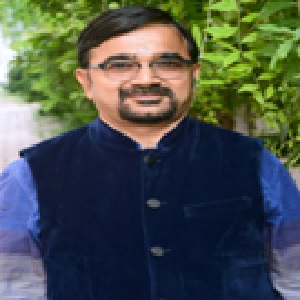 Dr. Parameswarappa. S. Byadgi
Professor, Department of Vikriti Vigyan, Faculty of Ayurveda, IMS, BHU, Varanasi, Uttar Pradesh
Prof. Vaidya Kamlesh Kumar Sharma
Prof. Jayoti Vidyapeeth Women's University
(Patron of Pranayama Mahayagya)
Former Prof and Head, Department of PG studies in swathavritta and yog National Institute of Ayurveda Deemed University, Jaipur
Dr. P. Rammanohar
Research Director, Amrita Centre for Advanced Research in Ayurveda (ĀCĀRA), School of Ayurveda, Amritapuri
Qualification: BAMS, MD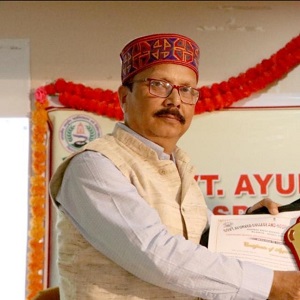 Vd. Kamlesh Kumar Dwivedi
Rashtriya Sah Sangathan Mantri Vishwa Ayurveda Parishad & Retired HOD Kaya Chikitsa, Governament Ayurvedic PG College Varanasi
Dr. Ramadas Maganti
Principal and Medical Superindentent, Shri Dhanwantry Ayurvedic College & Hospital, Chandigarh
Dr. Girish KJ
Dept of Kayachikitsa, SDM College of Ayurveda & Hospital, BM Road, Thannerhalla Hassan, Karnataka
Dr. M.A. Qasmi
Joint Adviser (UNANI), Ministry of Ayush, Govt of India, New Delhi.
Dr. Shaikh Intekhab Alam
Founder | CEO | Formulator | Researcher | Consultant | Manufacturer Pune, Maharashtra, India
Dr. Naheed Parveen
Deputy Director General, Central Council for Research in Unani Medicine, Ministry of Ayush, Govt of India, New Delhi.
Dr Shishir Prasad
M.S. (Ay), P.G Dip Yoga Associate Professor-Shalya Tantra Uttarakhand Ayurved University, Dehradun India Member Expert Committee on Marma Therapy, CCRAS Govt. of India AYUSH Curriculum Expert AIIMS Rishikesh, Uttarakhand Founder President- International Marma Science and Yoga Foundation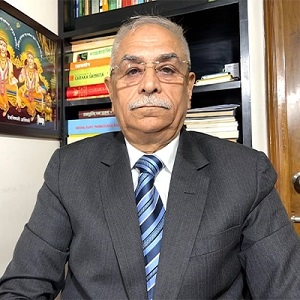 Dr. Surendra Chaudhary
Former Regional Ayurvedic Officer U.P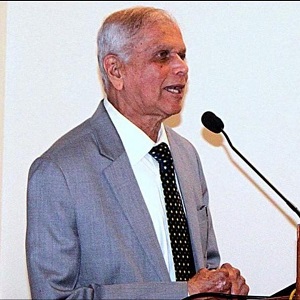 Dr. Subhash Ranade
Chairman, International Academy of Ayurved. Pune, Maharashtra
Dr. Supriya Bhalerao
Scientist and Head, Metabolic Disease Lab, Interactive Research School for Health Affairs, Bharati Vidyapeeth, Pune
Mohsin Dehlvi
Managing Director of Dehlvi Remedies Pvt. Ltd. CEO of Dehlvi Naturals. Business Associate of Dehlvi Ambar Herbals Pvt. Ltd., Kanpur. Founder President of "World Unani Foundation"
Dr. Rohit Madhav Sane
Founder, Madhavbaug
Dr. R. Govind Reddy
Asst. Director (Scientist-IV)-In charge RRAP- Central Ayurveda Research Institute ( CCRAS), Mumbai
Dr. Sathyanarayana B.
M.D.(Ayurveda), Principal, Medical Superintendent and Director, Research and Development
Prof. K.N. Dwivedi
Dean, Faculty of Ayurveda, IMS, BHU, Governing Body of the Central Council of Research on Ayurvedic Sciences
Dr. Janardhana V Hebbar
Founder, Easyayurveda
Dr. P Sudhakar Reddy
Professor and Head Dept of PG studies in Swasthavritta JSS Ayurveda Medical College Mysuru
Prof. C R Yadav
Dean Research & HEAD, PG Department of Kriya Sharir, National institute of Ayurveda Deemed to be University Jaipur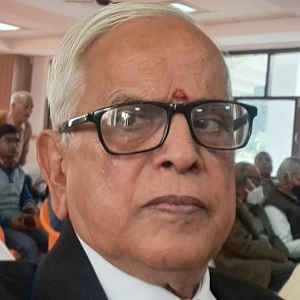 Prof. Babu Ram Tripathi
D.Ay.M Shalya (B.H.U) Ex-principal Government Ayurvedic college Jhansi and Attara, UP Prabhari shiksha, Ayurved directorate, UP
Dr. Himanshu Shekhar Tiwari
Delhi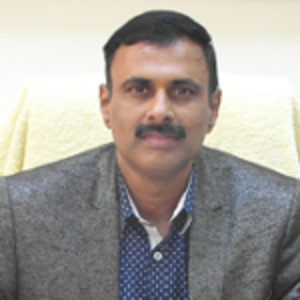 Prof. Parlapothula Hemantha Kumar
M.S. (Ay) Dean (PG Studies) National Institute of Ayurveda (Deemed to be University), Jaipur (Rajasthan)
Dr. Uday Vijay Kulkarni
President & founder member of Viddha international Group. VIG, Maharashtra
Dr. Aniruddha S. Kulkarni
Seasoned Ayurveda practitioner, with vast knowledge and interest, particularly in Panchabhautik Chikitsa and Panchakarma Chikitsa; Aniruddha is one of the few disciples of Late Vaidyaraj A. W. Datarshastri. Sangli, Maharashtra
Prof. Dr. Arun Gupta
HOD- Panchkarma department CBPACS New Delhi
Prof Bharat Bhoyar
Dept of Kaumarabhritya CBPACS Delhi
Dr. Bishnupriya Mohanty
Gomantak Ayurveda Mahavidyalay Goa
HOST STATE ADVISORY BOARD
M. Jagadeeshwar Munigela IAS
Principal Secretary / Commissioner / Managing Director / Collector
Sri S.K. Jayachandra
IPS Officer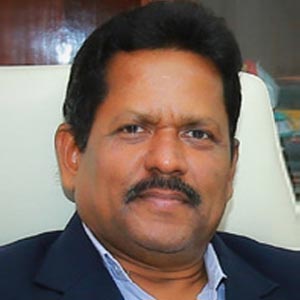 Dr. S. Chinnam Reddy
Director at National Institute of Tourism and Hospitality Management (NITHM)
‪Mr. A. Viswanath
Associate Professor & Dean T&P, President AICTE-MHRD-IIC(VPC) In-Charge- MSME-BI (VPC) Co- Ordinator- VPC- APSCHE-ESIC VIGNAN PHARMACY COLLEGE
Dr. Giriraj T Kulkarni
Professor and Principal, Gokaraju Rangaraju College of Pharmacy, Bachupally, Hyderabad
Uday Shankar Peyyeti
VP Sales and CSR Programs, Pamten Inc.
Dr. Bhima Bhukya
Professor & Principal, Nizam College, Osmania University, Hyderabad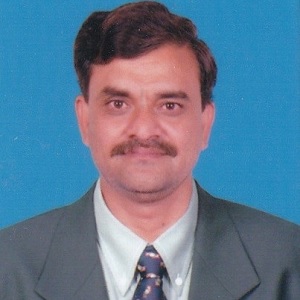 Prof. Dr. B.Ramana Naik, FIE
President, Association of Telangana Asst. Exe. Engineers (Estd. 1973).
Dr. Gnaneswar Atturu
MS, DNB, MRCS(UK), FRCS(UK), M.Ch(UK),MBA(UK) Gold Medalist in Vascular & Endovascular Surgery, (Royal Collage Of Surgeons, UK) Head of the Department & Senior Consultant Department of Vascular & Endovascular Surgery
Prof. K. Raja Mohan Rao
Professor & Head (Retd), Centre for the Study of Social Exclusion and Inclusive Policy, University of Hyderabad
Smt. M. Prashanti IAS
Ayush Commissioner Telangana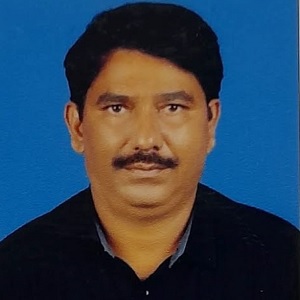 Dr. Parameshwar Naik
Additional Director Ayurveda, Dept of Ayush, Telangana
Prof. Dr. Srikanth Babu Perugu
Professor and HOD PG Department of Kayachikitsa Former Principal I/c Dr BRKR Govt Ayurvedic College Hyderabad, Telangana, India
Dr. Surendra Sharma
R N Ayurveda, Founder RASASHALA - Rasa workshops, Hyderabad, S/O Dr Sri R N Sharma sir, Ex AD Ayush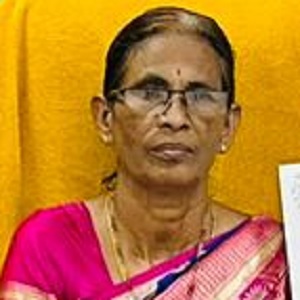 Prof. Dr. Anasuya
Principal, Govt Ayurvedic Medical College, Hyderabad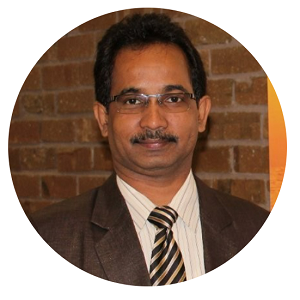 Dr. P. Murali Krishna
Principal, TTDs Sri Venkateshwara Ayurvedic College, Tirupati
Dr. Uma Srinivas Rao Neredu
Vice-Principal (Academic) Associate Professor Kayachikitsa Dr BRKR GAC Hyderabad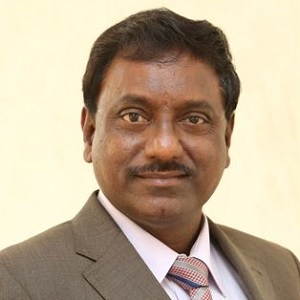 Prof. Dr. Sarangapani
BAMS, MD - Ayurveda Medicine
Dr. Ravinder Chiluveri
Former Principal GAC Hyderabad
Dr. Suresh Jakotia
BAMS (Gold Medalist), MD, Retired Chief Superintendent of Govt Indian Medicine Pharmacy Department of Ayush Telangana
Dr. Ravishankar Polisetty
Cardio Vascular Surgeon Pioneer of concept of Poly Scientific Ayurveda
Dr. Venkat Reddy Vummadi
Director at DR VJP Pharma Private Limited
Dr. Goli Penchala Prasad
Asst director incharge NATIONAL INSTITUTE OF INDIAN MEDICAL HERITAGE (NIIMH)
Dr. Saji D'Souza
Chairman & Managing Director, KSAC HOSPITALS (I) Pvt. Ltd.
Dr. T. Venugopal Rao
Ojus Ayurvedic Center, Hyderabad
Dr. N Sridhar
HOD, SHALYA, Government Ayurvedic Medical College & Hospital, Hyderabad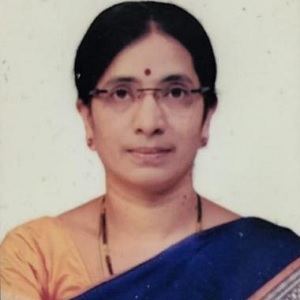 Dr. Sulochana Arige
BAMS, M.D, Ph.D, Professor Dr. BRKR Government Ayurvedic Medical College, Hyderabad
Dr. P. Yashoda
M.D.Prasuthi & Stree Roga Professor & HOD dept of BALAROGA
Dr. B. Venkatesulu
Chairman, Sri Adi Siva Sadguru Edcucational Society, Guntakal
Dr. Dingari Lakshmana Chary
Principal, Sri Adi Siva Sadguru Alli Saheb Swamy Sivaaryula Ayurvedic Medical college and Research Centre, Guntakal
Prof. Dr. N Linga Raju
MD Homeo, Principal JSPS govt Homeopathic Medical College
Dr. Navin Pawaskar
M.D (HOM), MICR (BOM), MHA (USA), CPDM (USA)
Director JIMS-Healthcare- Institution Building.- Design, Planning, Execution & Operations Design
Dr. Umesh Akkaladevi
BHMS Director & Superintendent, Hamsa Homoeopathic Medical College and Hospital
Prof. Dr. Ram Reddy. Marri
MD,LLB,LLM(OSM),PG DCJ & FS(UoH) Principal & Chief Superintendent Devs Homoeopathic college and Hospital, Hyd.
Prof. Dr. Manilal. S.
BHMS,MD( HOM),MBA Principal & Medical Superintendent MNR Homoeopathic Medical College ,Sangareddy Former member of CCH.
Dr. Gopala Krishna. K
B.sc,DHMS,MBS(Homoeo) President HMAT Editor, Medicina futura-HMAT Faculty, Devs homoeopathic medical college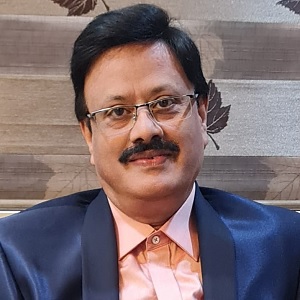 Dr. Madhu Varanasi
MD (Homoeo) , BHMS (OSM), Ms (Psychotherapy & Counselling (Kuvempu University) PGDSE (KUVEMPU)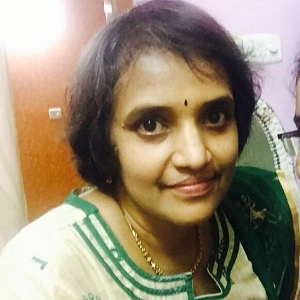 Dr. Renuka Katta
B.H.M.S., M.D., F.R.H.S., M.L.M.HI (Geneva) Homoeopathic Physician Panel Doctor for Indian Airlines
Prof. Dr. Chandra Sekhar Rao Gorantla
M.D., Ph.D.(Homeo) Fellowship in Psychiatry Professor Department of HMM, Deys Homeopathic Medical College Ph.D. Guide and Visiting Professor, Lincoln University, Malaysia. Convenor, CME programmes, Indian Institute of Homeopathic Physicians, Telangana State Mentor, Psychiatric Fellowship courses, International Academy, Mumbai.
Dr. Guru Raj Mollkad
Principal, Sri Adi Siva Sadguru Alli Saheb Swamy Sivaaryula Homoeopathy Medical college, Guntakal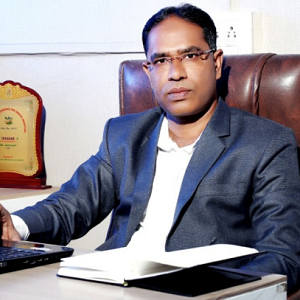 Dr. Mastan Akbar Shaikh
Bums, M. D. (Moalijat - Unani Medicine) Chief Consultant @ Greek Cancer Care Centre, Pune, Ass. Professor : Igra Unani Medical College, Jalgaon Unani Consultant. Owner Of Insiva Life Remedies - Unani Herbal Manufacturing Company Writer, Researcher
DR. M.V. Mallikarjuna
Principal, Gandhi Naturopathic Medical College, Begumpet, Hyderabad
Dr A. Malathi Syamala
I/c Director VYRI, Senior medical officer, /Senior lecturer, HoD Hydrotherapy, Worked as Hourly basis lecturer at Gandhi naturopathic Medical College Hyderabad
Dr. Jyothsna Pulipati
Naturopathy Physician, Founder CEO of Sree Amrutha Nature Cure & Wellness Clinic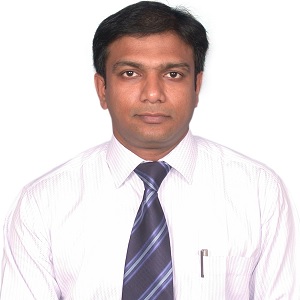 Dr. Sreedhar Pulipati
Naturopathy Physician practicing from his own clinic "Sree Amrutha Nature Cure &Yoga Clinic
Dr. S. Raheem Sultana
Principal, Sri Pathanjali Mahashi Naturopathy & Yoga Medical College, Guntakal
Dr. S N Omkar
Chief Research Scientist Department of Aerospace Engineering Indian Institute of Science Honorary Professor in Yoga, Vedic Wellness University Yoga Consultant, Shankara Cancer Research Foundation, Yoga Trainer for official Indian cricket team, Bangalore, Karnataka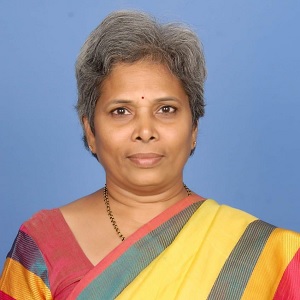 Dr. M. Nagalakshmi
Dietitian/Nutritionist and Yoga and Naturopathy, practices at Progressive Care in Begumpet, Hyderabadr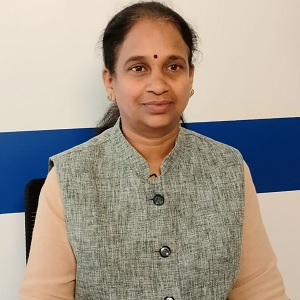 Mrs. Subhadra Rani
PG in YOGA from AU vizag M.Com AU, Ph.D from BodhaGaya University. Currently running own studio "subhadra's yoga for you" with a team of YOGA teachers at Asian Spine Hospital, Jubilee hills, Hyderabad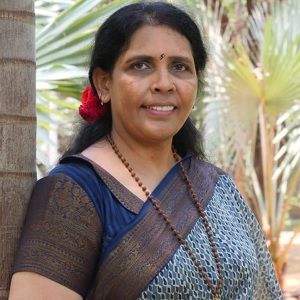 Dr. Arunadevi
Yoga Guru, Founder - Arunayoga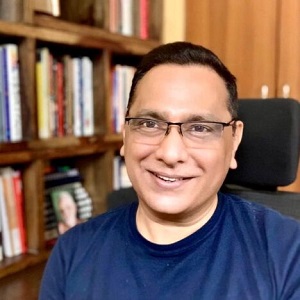 Dr. Paritosh Sharan
A life and wellness coach, Executive Coach, Master practitioner of LP, Hypnotherapist, Pranic Healer Founder and CEO of Transhuman Consulting
Dr. Purnima Nagaraja
Director and founder Dhrithi Wellness Clinic, Hyderabad
Prof. Dr. G.J.Christian
Professor & Head, Dept. of Noi Naadal National Institute of Siddha Tambaram Sanatorium  Chennai
S. Ramesh Babu
Founder, Varma Kalpa Rejuvenation Center. Director, Agasthya Wellness Center, Bangalore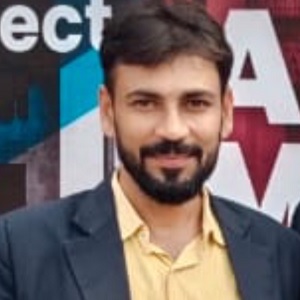 Dr. Raju Padiya
Chairperson, Board of Studies. Nutrition. Department of Biochemistry, Osmania University, Hyderabad
Dr. Pon.Raaja
Founder & Director of Acuarogya.
(Acupuncture - Naturopathy - Diet & Nutrition)
Dr. Madhav Rao
Dr BRKR GAC Hyderabad
Dr. M. Chandrashekhar​
M.D (Ayu) Founder & Cheif Physician - CHARAKA-THE SPECIALTY AYURVEDA, Institute of Panchakarma & Research Hyderabad
Rasavaidya Ramakrishna
Founder & CEO Rasendra Rasashala Hyderabad
Dr. B. Kishan M.D (AyShalya)
Former CCIM Member, State Secretary Vishwa Ayurveda Parishad Telangana
Dr. Prashant
President National Ayurvedic Students & Youth Association (NASYA)
Dr. K. Poorna Rajeswari
Managing Director Suraksha Ayurveda Chikitasalay, Hyderabad n Vijayawada
(Ayurveda)
Dr. K. Manikyeswara Rao
Chairman Suraksha academy Thadepalli Vijaywada Andhra Pradesh
(Yoga)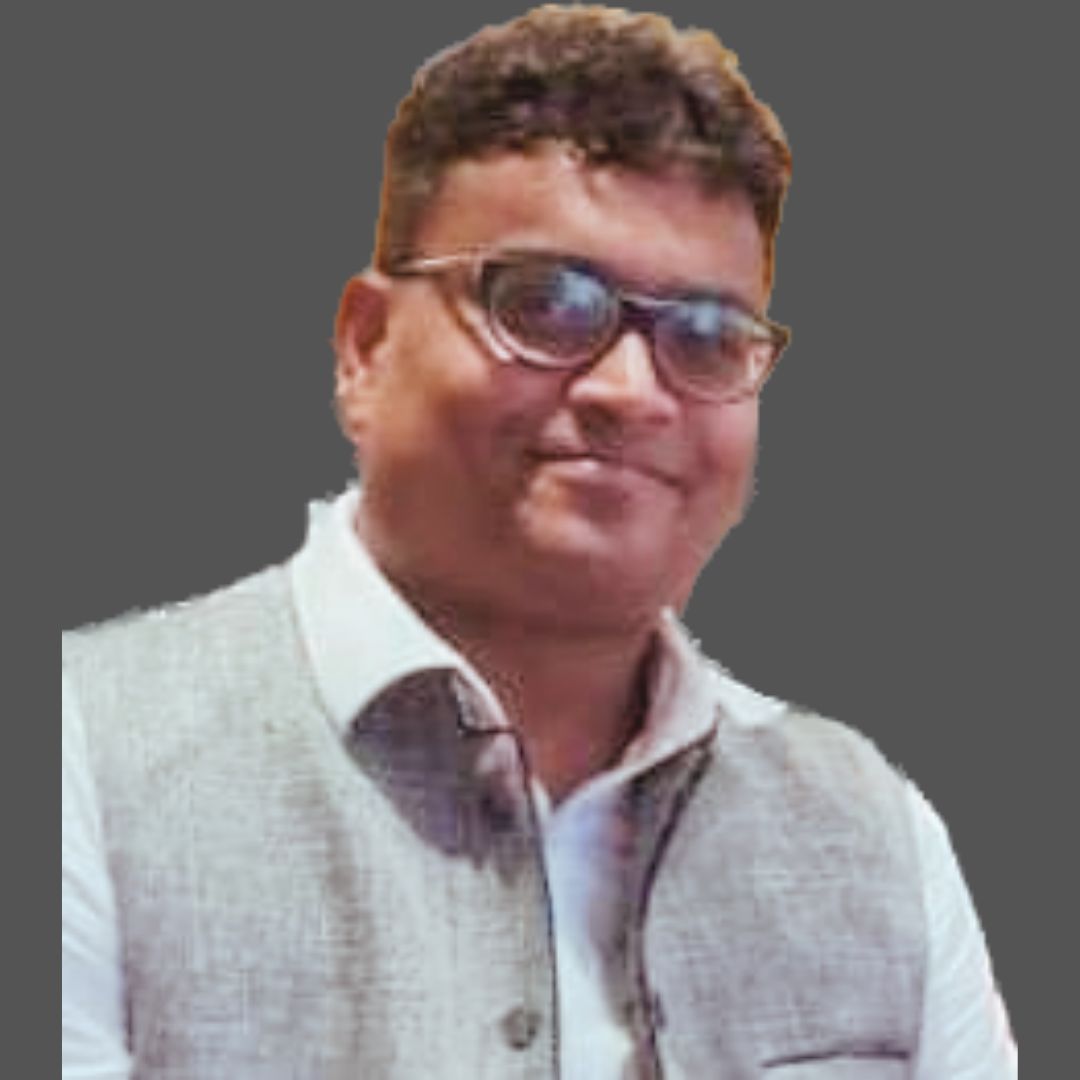 Mr. Praveen Prabhakar
Delhi-NCR
Dr. Renu Dixit
MD ay, PhD., Dip. Yoga Professor & HOD, Dept. Of Dravyaguna Superintendent of Hospital, incharge of SSAPharmacy.
Sri Venkateshwara Ayurvedic college & Hospital Tirupathi Andhra Pradesh
Dr. Sreedhar. V
MSc (Psychology) MS(Ay), PhD Inspecting Medical Officer, Dept of AYUSH Department. Govt of AP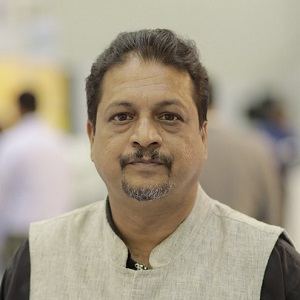 Mr. Mohanakrishnan KP
Managing Partner of Brand Tilt, Associate of AMMOI, Founder of Ayurvedam4you
Dr. Sasi Bhushan Vedula
Senior Manager, Health Care Research Dabur India Ltd, Ghaziabad
Copyright © 2023 Swasthya Ayush & Wellness Expo. All rights reserved.