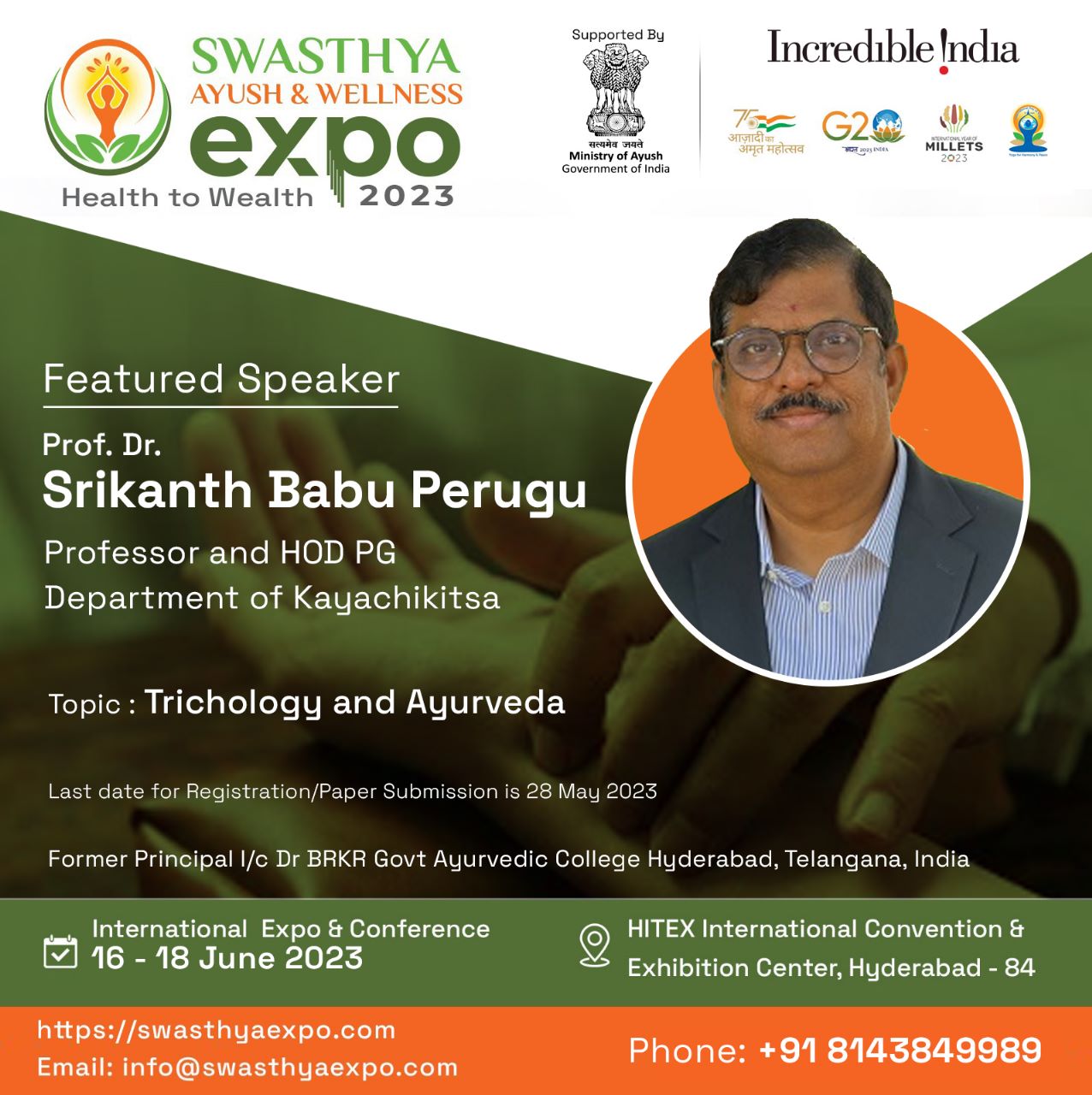 Prof. Dr. Srikanth Babu Perugu
Professor and HOD PG Department of Kayachikitsa
Former Principal I/c Dr BRKR Govt Ayurvedic College Hyderabad, Telangana, India
Dr. Anuj Jain
Renowned Ayurvedic expert
Pioneer in emergency treatment in Ayurveda
Expert in clinical cardiology and nephrology in Ayurveda
Vaidya Jayagopal Parla
Director, Athreya Ayurvedic Integrative Health Center
Vice President, Athreya Herbs
Southern California University of Health Sciences, USA
Dr. K. Nagaiah, Ph.D.
Chief Scientist Dept. of Natural Products and Medicinal Chemistry (NPMC) Professor (Chemical Sciences) Academy of Scientific & Innovative Research (AcSIR) CSIR-Indian Institute of Chemical Technology, Hyderabad.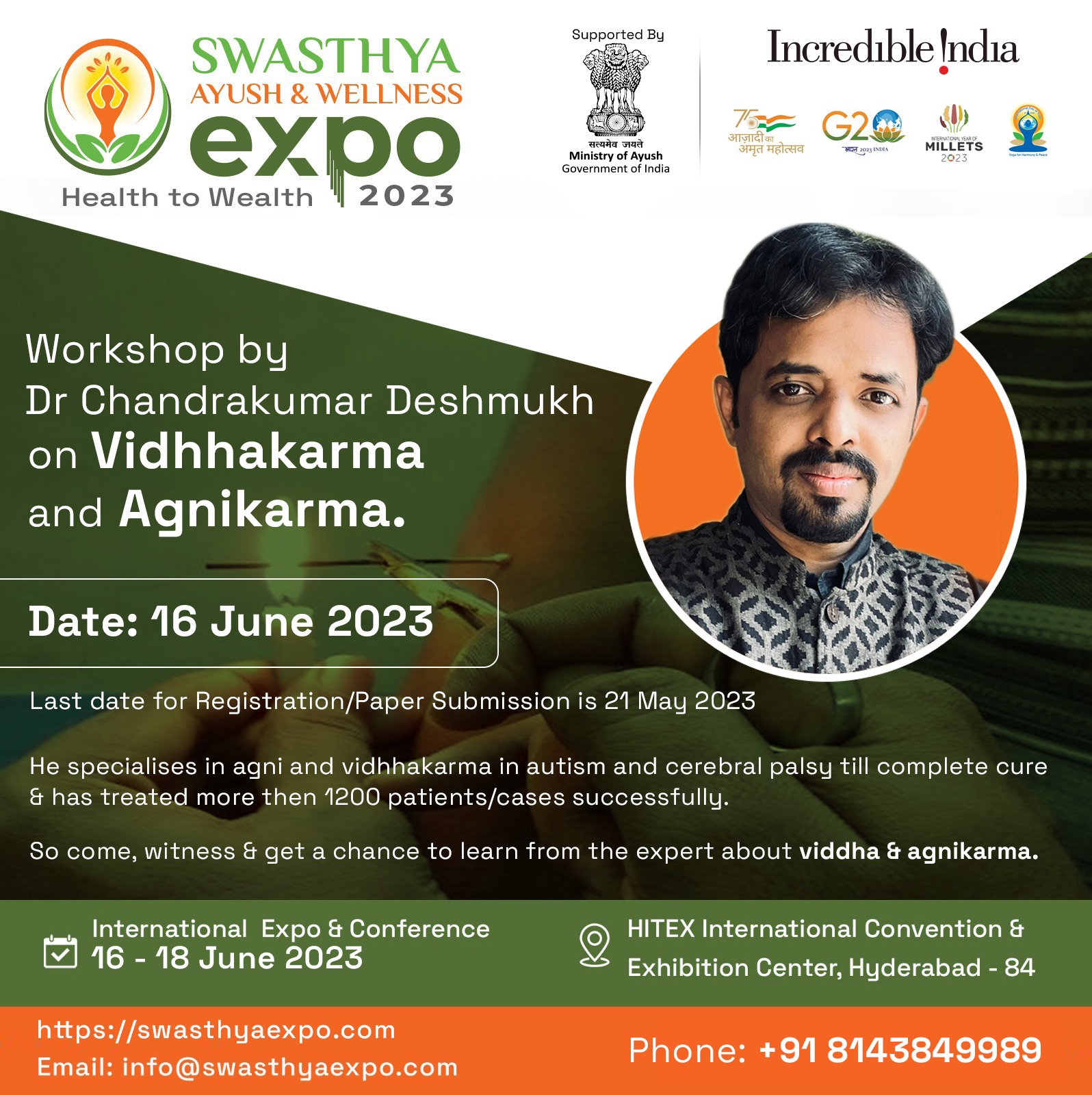 Dr. Chandrakumar Deshmukh
Specialises in Agnikarma and Vidhhakarma
Dr. Shishir Prasad
Member Expert Group On Marma Chikitsa-CCRAS, Ministry of AYUSH, Govt of India Associate Professor-Shalya Tantra - Main Campus , Uttarakhand Ay University
Dr. Arti Shukla
World Renowned Shreem Beejmantra Chikitsa Expert on Chronic Diseases through Distance Healing
Copyright © 2023 Swasthya Ayush & Wellness Expo. All rights reserved.